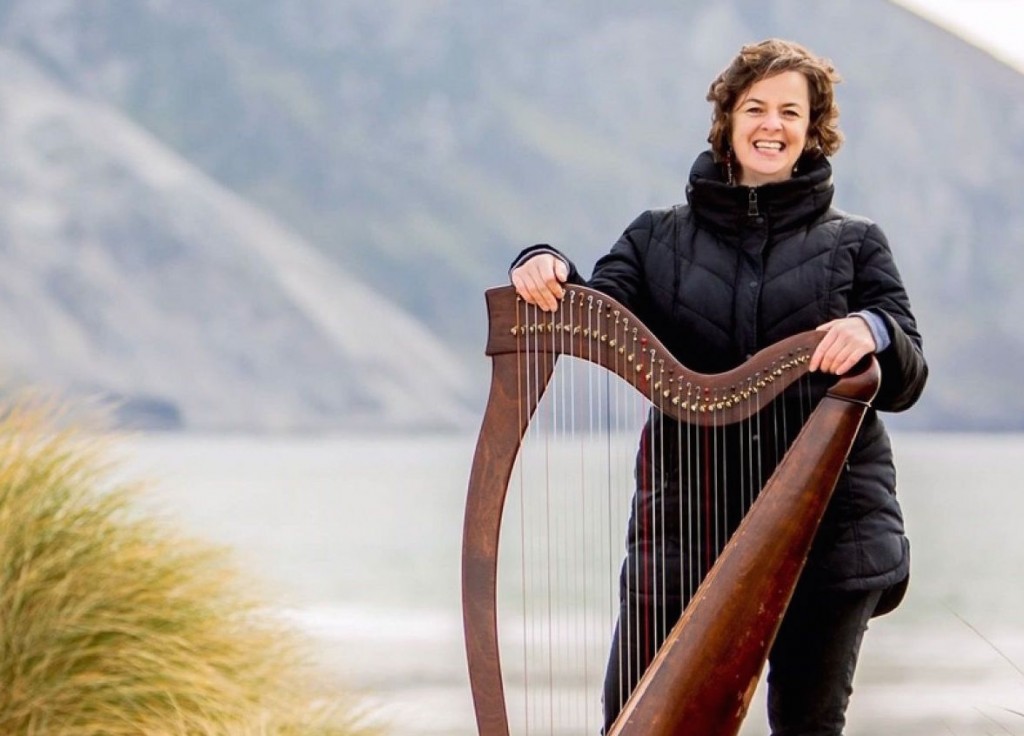 Podcast: From River of Sound to the TG4 Gradam Ceoil – 25 Years of Change in Irish Music: An Interview with Laoise Kelly
Harper Laoise Kelly is this year's recipient of the TG4 Gradam Ceoil traditional musician of the year award. She speaks to the Journal of Music about her musical upbringing, why Ireland really is a musical nation, and what the award means to her.
For the third episode of the the Journal of Music's new podcast, editor Toner Quinn interviews the pioneering Irish harper Laoise Kelly, who was recently announced as the recipient of the prestigious TG4 Gradam Ceoil award. When Kelly appeared on the River of Sound television programme in the 1990s playing dance tunes on the harp – as opposed to the traditional repertoire of songs and Carolan tunes – it woke up a new generation to the potential of the instrument. The past couple of decades have seen an extraordinary rise in the number of Irish harpers, and the figures may be at an historic level. Laoise tells Toner about her musical upbringing, about the impact the programme had on her career, and why she wants Ireland to be proud of the harping tradition.
This interview took place in the National University of Ireland, Galway.
Listen below on Soundcloud or on Apple Podcasts or Spotify.
Published on 19 February 2020