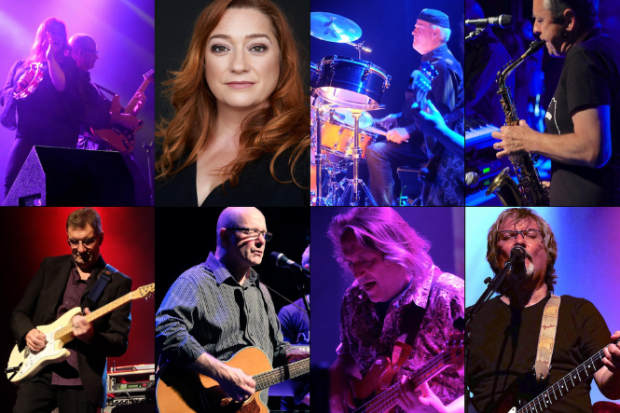 The Illegals
Saturday, 24 June 2023, 8.00pm
Celebrating two of the most ground-breaking iconic rock bands, The Illegals return to Droichead.
Led by Niamh Kavanagh, she of the mesmerizing voice and mischievous spirit, The Illegals will take you on a journey for three hours of soulful harmonies, exciting riffs, blistering guitars and unforgettable songs.
Every year, the Illegals delve deeper into The Eagles and Fleetwood Mac back-catalogues to keep their dynamic live show fresh but familiar to packed venues throughout Ireland. This year sees Niamh Kavanagh and the band belting out a superb set from the Big Two and 'connected' others from the West Coast sound with a special tribute to the extraordinary talents of Christine McVie.
Hear classic songs like "Last Resort", "Go Your Own Way", "Life In The Fast Lane", "Don't Stop", "Love Will Keep Us Alive", "The Chain", "Hotel California" and so many others, all in celebration of two of the greatest rock bands of all time who have sat at the top of the billboards for over 40 years.
"Niamh is outstanding - The Rolls-Royce of Irish Rock" – RTE
"Simply Stunning" – The BBC
Website
Add a Listing
Published by DAC on 21 February 2023